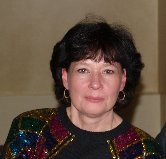 Sharon Silva grew up in the Colorado mountains and her heart does not journey far from there still. Her love for the outdoors and a "simpler way of life," are reflected in her writings. Her elementary school years were spent attending a one-room school house in a small mountain community.  It was in those early years that Sharon fell in love with books and the magical world of story. She began writing stories and poems of her own at the age of nine.
Sharon's favorite stories then and now have always been romantic adventures that have paranormal elements. Her fascination with ancient spiritual places and the possibilities of mystical realms intrigue her and her imagination, and inspire her stories, and must cause raised eyebrows among her coworkers at her day job. 
The blending of native cultures in her own bloodlines, having three great-grandmothers descended from three different tribes, led Sharon on a journey of research, respect and strong spiritual connection to the world and people who existed long before America was "discovered" by explorers from across the ocean. That connection was the inspiration for The Crystal Legacy series.
Sharon credits much of her success and love for the craft to her membership in local writer's groups and the close knit group of writing confidantes she meets with regularly, who are a constant source of support and encouragement. It has been through building these wonderful supportive relationships that her writing dreams have become a reality.
Sharon is the awarding-winning author of two children's books, three novels, and countless poems.  She is a member of the Romance Writers of America, Pikes Peak Writers, Colorado Romance Writers, and Heart of Denver writing groups. She lives in Colorado with her own hero, her husband of more than thirty years. When she isn't writing, you'll find her spending time with family or gardening.